Opening Keynote: Saturday, June 13th, 2020
9:00 am - 10:15 am
Speakers: Dr. James Makokis & his Grandfather Chief Jim O'Chiese

Dr. James Makokis
Bio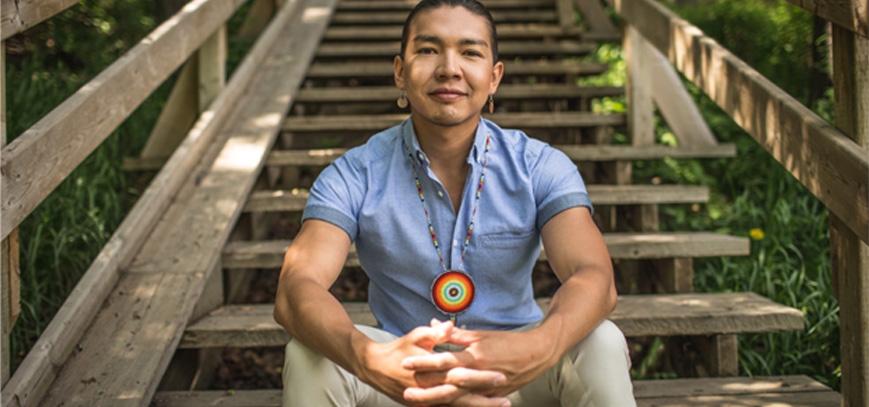 Dr. James Makokis is a proud Cree from the Saddle Lake First Nation in Northern Alberta. He holds a Bachelor of Science in Nutrition and Food Sciences, a Master of Health Science in Community Nutrition and a Doctorate in Medicine. He also received certification from the Aboriginal Family Medicine Training Program at the University of British Columbia. Dr. James Makokis has a had a wide range of unique experiences, from travelling alongside former Governor General Michaëlle Jean on a diplomatic mission to Brazil to working with Dr. Patch Adams in the Amazon Jungle. He also served as the Spokesperson for the National Aboriginal Health Organizations Role Model Program.
Dr. James Makokis works as a Family Physician in Kehewin Cree Nation where he incorporates both Cree and Western Medicines as well as his transgender health focused practice in Edmonton, AB. He is an active volunteer, activist and consultant. He currently serves on several boards including the Waakebiness-Bryce Institute for Indigenous Health at the University of Toronto, and McEwan University's Indigenous Advisory Council. He was formerly the co-chair of the inaugural Indigenous Wisdom Council of Alberta Health Services, Director of the Board of Indspire (formerly the National Aboriginal Achievement Foundation), he revived and led the Two-Spirit Circle of Edmonton Society, and served in the Indigenous Physicians Association of Canada. Dr. Makokis is also the recipient of the 2007 National Aboriginal Achievement Special Youth Award. This is the highest formal recognition bestowed upon an individual from Indigenous communities. He and his partner, Anthony Johnson were recently crowned the Season 7 winners the Amazing Race Canada where they competed as "Team Ahkameyimok."
Chief Jim O'Chiese
Bio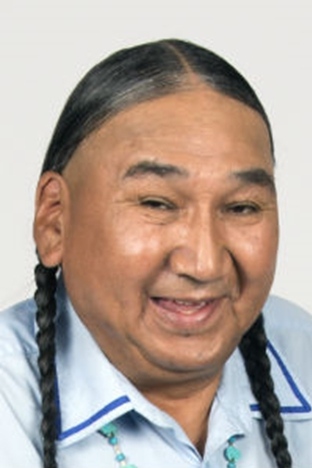 "Our parents and ancestors kept us hidden to protect the Anishinabe education and the cultural values. The teachings are universal. It is our responsibility to teach the future generation."
Chief Jim O'Chiese is a grandfather to Dr. James Makokis and is a ceremonial leader, Chief, environmentalist, botanist, forester, medicine person, teacher, and more. Born in the woodland and raised in a very traditional Foothills Ojibway family, he has a strong connection to the land and Indigenous knowledge. The Foothills Ojibway hid their children from the Indian Agents, so Jim was never taken to residential school, and his Ojibway and Cree education was completely intact. He had many teachers who helped to shape his understanding of medicines, ceremonies, the location and meaning of sacred sites, animal migration patterns, the land, the water, and the cosmos. Entrusted with this knowledge, Jim feels the responsibility to pass it on to future generations.
Jim was instrumental in achieving the right for First Nations to use Jasper National Park - their traditional land - for ceremony and medicine gathering, after being prohibited from doing so since 1907. In 2008, as Distinguished Professor at Yellowhead Tribal College, he developed courses addressing principles of ceremonies, natural law, and governance. In 2014, he led the development of an advanced-level course, An Introduction to Indigenous Health and Traditional Medicines, which includes a practicum at Jasper where students learn about sacred sites and medicines. Demand was instantaneous: students applied from across North America and enrollment reached capacity in a week.
Under his guidance, students from every walk of life are shown what they need to foster their resilience, re-connect their human and spiritual selves, and live in balance. It is a testimony to him that some even take his courses several times to continue learning with this renowned, yet humble, man.
Closing Keynote: Monday June 15th, 2020
9:00 am - 10:00 am
Speaker: Jen Grant
Bio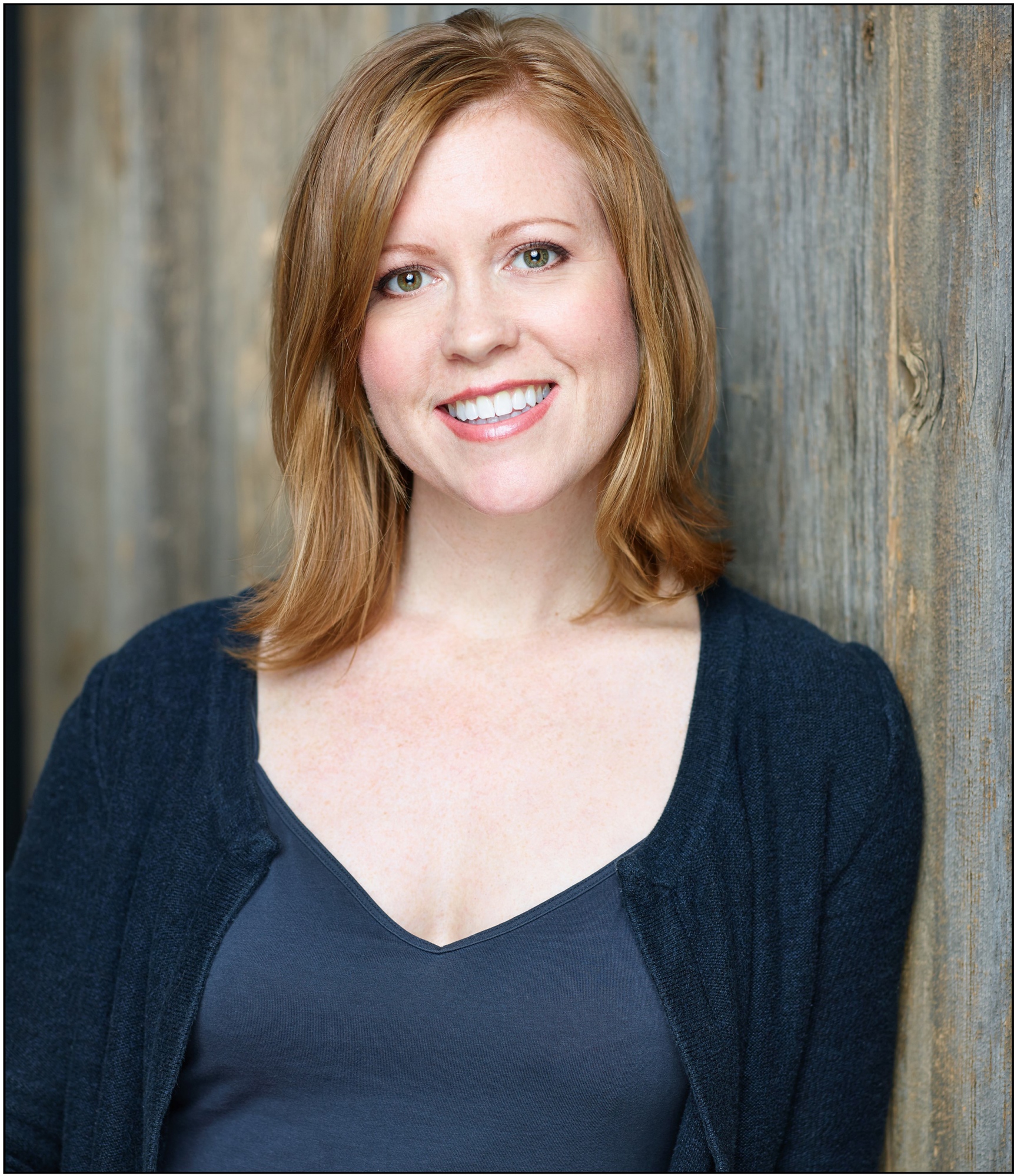 Jen Grant has performed at every major comedy festival in the country multiple times including the Hub Cap Comedy Festival, Just for Laughs Festival, the Halifax and the Winnipeg Comedy Festival and more. She can be heard on CBCs The Debaters and has her own TV special on The Comedy Network.
Jen was the first Canadian finalist of the Boston Comedy Competition, was profiled in Ottawa Life Magazine as one of 25 most influential people in the capital and was listed as one of five funniest people in Toronto by Toronto Life Magazine. She also has had the honour of performing for the Troops in the Middle East.
After living in Vancouver, Toronto and New York City Jen has planted roots in a small town in Quebec just outside Ottawa and tours the country performing standup comedy and key note speeches.
Topic
"Success is a Laughing Matter"
In this humourous and inspiring presentation Jen will show you how to use humour to re-frame stress. She shares tools she has acquired from her years as a professional comedian that help to lighten challenging moments in your professional and personal life. An accomplished stand up comedian and public speaker who advocates fun, positive thinking, and resiliency, Jen has designed an engaging, witty presentation that showcases her effective teaching style, credibility and hilarious sense of humour to help people improve personal health, increase happiness by alleviating stress with humour and turn it into strength.
Jen has a university degree in Communications as well as 20 years experience as a stand up comic. She has also been a student on personal development for 25 years. Her very special, funny and unique style of speaking has an undeniable positive effect on the health of all that are exposed to her. Jen's energetic keynote presentation will help improve learning skills and leave your audience in an enthusiastic frame of mind.